Divers projects at Aqualectra - Curaçao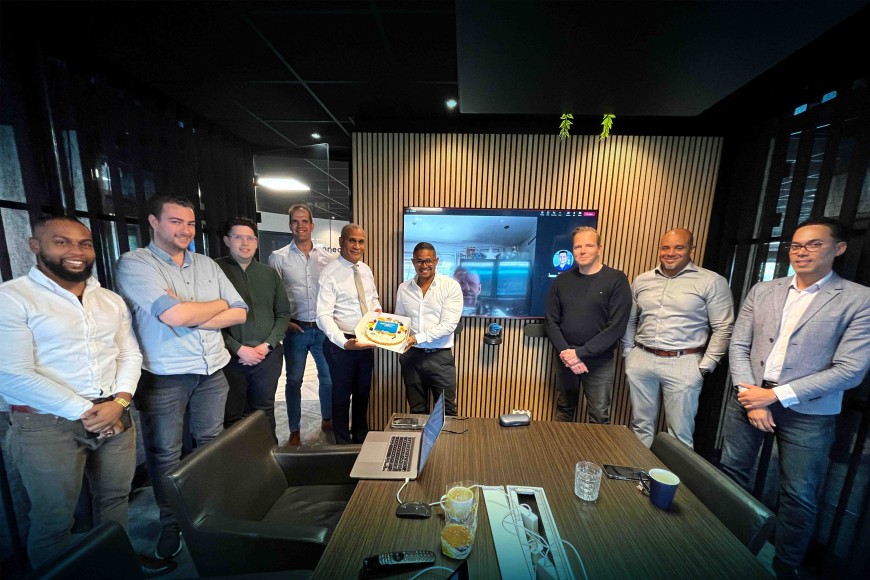 25 mei
In late 2019, Quality initiated a program at Aqualectra, the energy and water company in Curaçao, for a new Security Architecture concerning the firewall environment and the design of a transport network for the industrial network (OT). It quickly became apparent that there was a need for additional support in other areas, resulting in the program being split into the following streams:
Security Architecture with a focus on the firewall environment for IT and OT
Design for the transport network of the OT service provision
Design for the IT network, with components such as Campus-LAN, WiFi, and Datacenter-LAN
Documentation of the fiber infrastructure
Inventory and documentation of the various OT services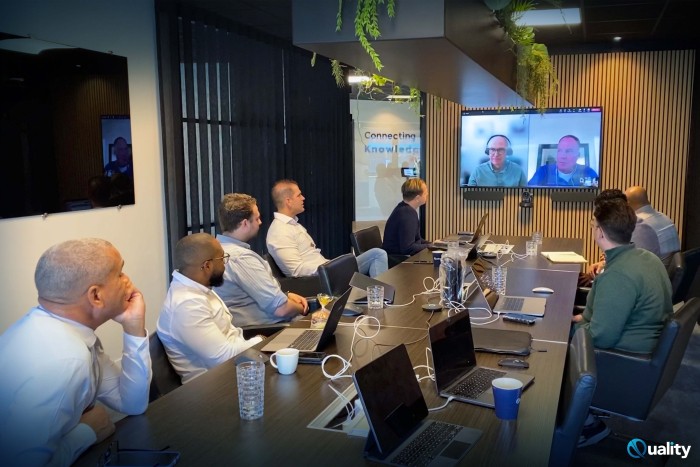 Recently, Quality welcomed Aqualectra CEO Darick Jonis, Power Supply Chain Manager Rudolf Garmes, and General Counsel & Corporate Secretary Reagan Celestijn from Curaçao to provide a status update on these various projects.
Over the past few years, Quality has worked closely with Stedin, where similar projects have been guided at a strategic, tactical, and operational level. The knowledge and expertise that Quality has gained through its work with Stedin have been shared with Aqualectra through a workshop, in which Stedin's Program Manager René Herlaar and Telecom Demand Manager Dannie van Seters also answered various questions from Aqualectra.

To conclude the day, an interesting brainstorming session was held regarding future projects in which Quality can provide support to Aqualectra. Keep an eye on our socials to follow developments in Curaçao!